Belmond Charleston Place (Charleston)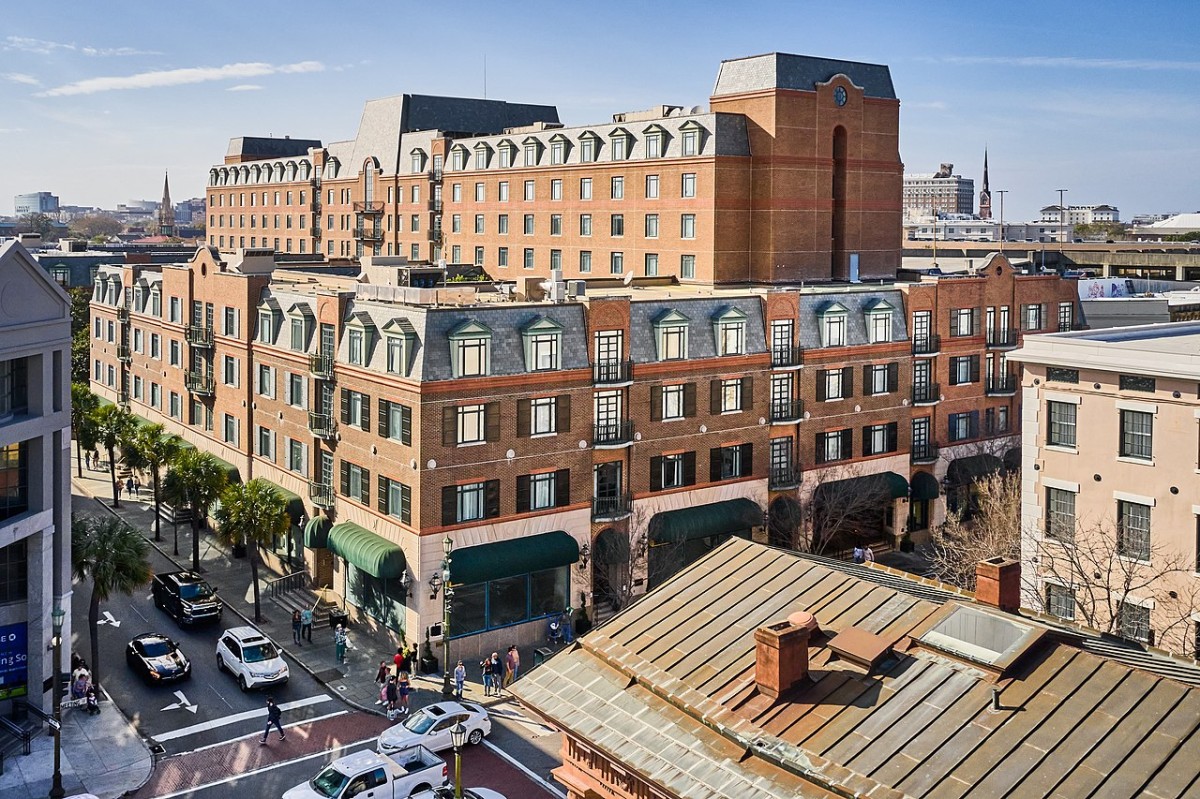 Nestled in the enchanting historic downtown of Charleston, Belmond Charleston Place is a prestigious hotel that seamlessly blends Southern charm with contemporary elegance. This renowned property sets the stage for an unforgettable stay, where every detail is thoughtfully curated to provide guests with an exceptional experience.
The stylish rooms and suites at Belmond Charleston Place are tastefully designed, offering a harmonious blend of comfort and sophistication. Each space is meticulously appointed, providing a serene retreat for guests to unwind and rejuvenate. Whether you choose a cozy room or a spacious suite, you can expect nothing short of luxury and impeccable service. more here
One of the highlights of Belmond Charleston Place is its rooftop pool, a hidden oasis in the heart of the city. Here, you can bask in the sun, take a refreshing dip, and admire panoramic views of Charleston's skyline. It's the perfect spot to relax and soak in the vibrant atmosphere.
For those seeking ultimate relaxation, the full-service spa at Belmond Charleston Place is a haven of tranquility. Indulge in a variety of rejuvenating treatments and therapies that will leave you feeling refreshed and rejuvenated.
When it comes to dining, the hotel offers several enticing options. From fine dining experiences to casual fare, the culinary offerings at Belmond Charleston Place are sure to satisfy even the most discerning palates. Sample exquisite dishes prepared with locally sourced ingredients, accompanied by carefully curated wine selections, and enjoy exceptional service in an elegant setting.
One of the most significant advantages of staying at Belmond Charleston Place is its central location. With Charleston's historic sites, vibrant shopping districts, and renowned culinary scene just steps away, you'll have easy access to the best the city has to offer. Immerse yourself in the rich history, explore the charming streets, and indulge in the flavors of the local cuisine.
Belmond Charleston Place invites you to experience the perfect blend of Southern charm, modern luxury, and unrivaled hospitality. It is a destination that will leave a lasting impression, ensuring a truly memorable stay in the captivating city of Charleston. view more