Workers Compensation Insurance Greenville, South Carolina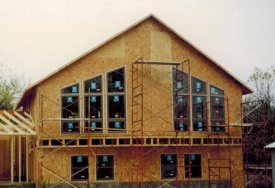 At The Morgano Agency, having a workplace that is protected gives you extra security. As a South Carolina employer, you have an obligation to ensure a safe workplace and the law requires a business to have Workers Compensation Insurance. Workers Comp insurance can provide the coverage to protect you from those unpredictable occurrences.
Workers' Compensation Insurance
The Morgano Agency can offer many different insurance programs for different industries in South Carolina, in order to customize a package that fits your needs and industry. We take a proactive approach to our clients' Workers' Compensation challenges. Our experienced insurance agents will work to reduce your insurance costs, thereby saving you money this year and for years to come.
Workers' Compensation Coverage
Workers' compensation coverage and benefits can be obtained for the worker no matter who is at fault. For those employees injured in the workplace, medical expenses and income replacement may be necessary. Our network of companies and experienced agents can analyze your South Carolina work comp insurance needs. By contacting us today, we can assist and guide you through these complicated steps.
How does this benefit the South Carolina business owner?
Reduced injuries and losses
Reduced medical and disability costs
Reduced policy adjustments
Reduced premium costs
Five Tips To Determine The Best Coverage For Your Company
Be sure to find a good insurance agency and an insurance agent you can trust
Make sure you are up to date on what your state requires for workers' comp insurance
Be sure to have a safety plan in place
Take time to understand what exactly workers' compensation insurance covers
Go over your policy regularly to be sure you have everything you need as your business evolves
Looking For Workers' Compensation Insurance In Greenville, SC?
Having the proper South Carolina workers compensation coverage can protect your employees and your business from loss and financial damage. At The Morgano Agency, we can service your work comp insurance needs in Greenville South Carolina including the Asheville NC, Greer, Spartanburg, Taylors, and Travelers Rest areas.
Is Workers' Compensation Insurance Required In South Carolina?
In South Carolina, businesses with four or more employees are required to carry workers' comp insurance. This includes full-time employees, part-time employees, as well as family members. Nonprofit organizations are also required to carry workers' compensation insurance.
How Exactly Does Workers Compensation Insurance Work In South Carolina?
If an employee in South Carolina is injured in a work-related accident, they are entitled to recover medical expenses, temporary disability benefits for lost time, and permanent disability benefits if they suffer any permanent injury as a result of the accident.
Does The Employer Have The Right To Select The Doctor That Will Treat An Employee For A Workers' Compensation Injury?
Yes, currently under the law in South Carolina your employer has the right to choose the doctor who will treat you.
If you have any questions about workers' comp insurance or would like to learn more about us, don`t hesitate to call us. Our insurance agents would be glad to answer any insurance questions you may have.