Halls Chophouse (Charleston)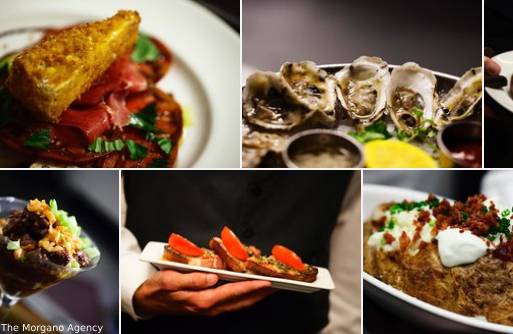 Halls Chophouse, located on bustling King Street in Charleston, is a renowned steakhouse that exudes elegance and provides a dining experience to remember. The moment you step inside, you'll be greeted by a warm and inviting atmosphere, accompanied by the soothing melodies of live jazz music that fills the air.
The star of the show at Halls Chophouse is undoubtedly their perfectly cooked steaks. From tender cuts of prime beef to mouthwatering bone-in ribeyes, each steak is meticulously prepared to meet the highest standards of quality and flavor. Accompanying these delectable steaks are classic sides that elevate the dining experience to new heights. more here
While Halls Chophouse is celebrated for its exceptional steaks, the menu also offers a range of options to cater to different preferences. Seafood lovers can indulge in fresh catches, and poultry dishes showcase the same level of craftsmanship. Vegetarian options are also available, ensuring that there is something for everyone to savor and enjoy.
Halls Chophouse's commitment to quality ingredients is evident in every aspect of the dining experience. From the locally sourced produce to the carefully selected cuts of meat, the restaurant takes pride in serving the finest ingredients to its discerning patrons. The dedication to excellence extends beyond the food to the attentive and personalized service provided by the knowledgeable staff. Their warm hospitality ensures that each guest feels valued and well-cared for throughout the dining experience.
Whether you're a local resident or visiting Charleston, Halls Chophouse is a favorite dining destination that continues to impress with its commitment to quality, attention to detail, and warm hospitality. It has become a beloved institution in the city, where memorable moments are created and cherished.
In summary, Halls Chophouse is an esteemed steakhouse located on King Street in Charleston. With its elegant ambiance, live jazz music, and attentive service, it offers a memorable dining experience. Known for its perfectly cooked steaks, classic sides, and a variety of other delectable options, Halls Chophouse continues to be a favorite among locals and visitors. The restaurant's commitment to quality ingredients and warm hospitality make it a must-visit for those seeking an exceptional dining experience in Charleston. view more