Charleston City Market (Charleston)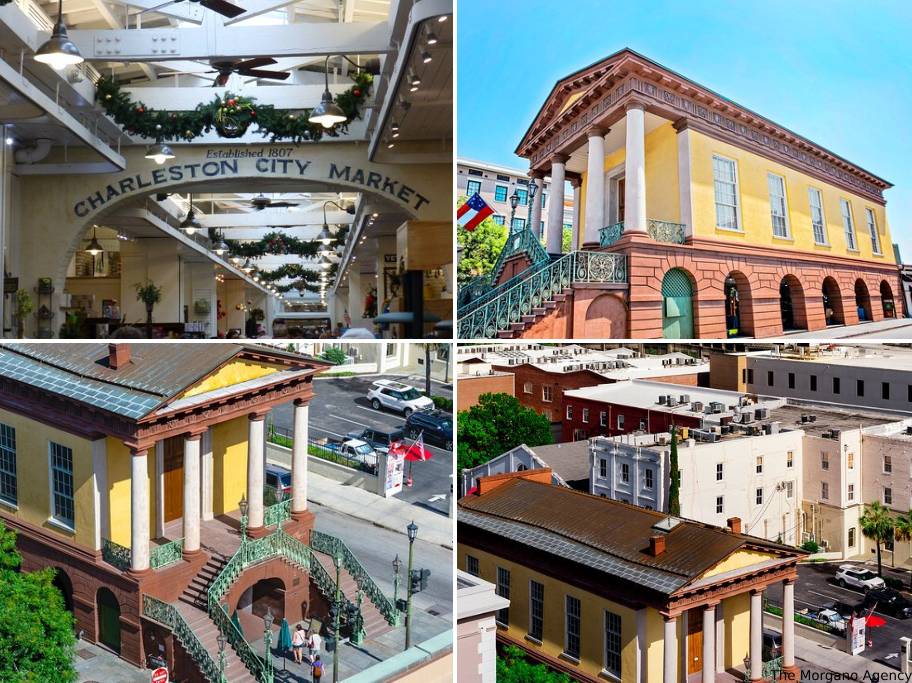 The Charleston City Market is indeed a must-visit destination in Charleston, South Carolina. It is a vibrant and historic market that offers a unique shopping experience, showcasing the rich cultural heritage and local craftsmanship of the city.
The market is located in the heart of downtown Charleston and consists of a series of open-air sheds that stretch for several blocks. As you stroll through the market, you'll find a wide array of vendors offering an eclectic mix of goods. From handmade crafts and artworks to local goods and Southern delicacies, there's something for everyone. more here
One of the highlights of the Charleston City Market is the opportunity to interact with local artisans. Many of the vendors are skilled craftsmen and craftswomen who create their products right before your eyes. You can watch as sweetgrass basket weavers skillfully create intricate baskets, a craft that has been passed down through generations of Gullah Geechee artisans. It's a fascinating experience to see these traditional techniques in action and learn about the cultural significance behind them.
In addition to the craftsmanship on display, the market also features a variety of local goods and food products. You can find unique souvenirs, locally made clothing and accessories, artwork, home decor, and much more. If you're a food lover, be sure to indulge in the Southern delicacies available at the market, such as freshly made pralines, benne wafers, or homemade jams and jellies.
The Charleston City Market's lively atmosphere adds to its charm. It's a bustling gathering place where locals and tourists come together, creating a vibrant and energetic ambiance. Street performers often entertain visitors with music and dance, further enhancing the market's lively atmosphere.
Whether you're looking for a one-of-a-kind souvenir, want to experience the local culture, or simply enjoy a leisurely stroll, the Charleston City Market is a must-visit destination in Charleston. It provides an opportunity to support local artisans, immerse yourself in the city's cultural heritage, and take home a piece of Charleston's vibrant spirit. view more