Myrtle Beach, SC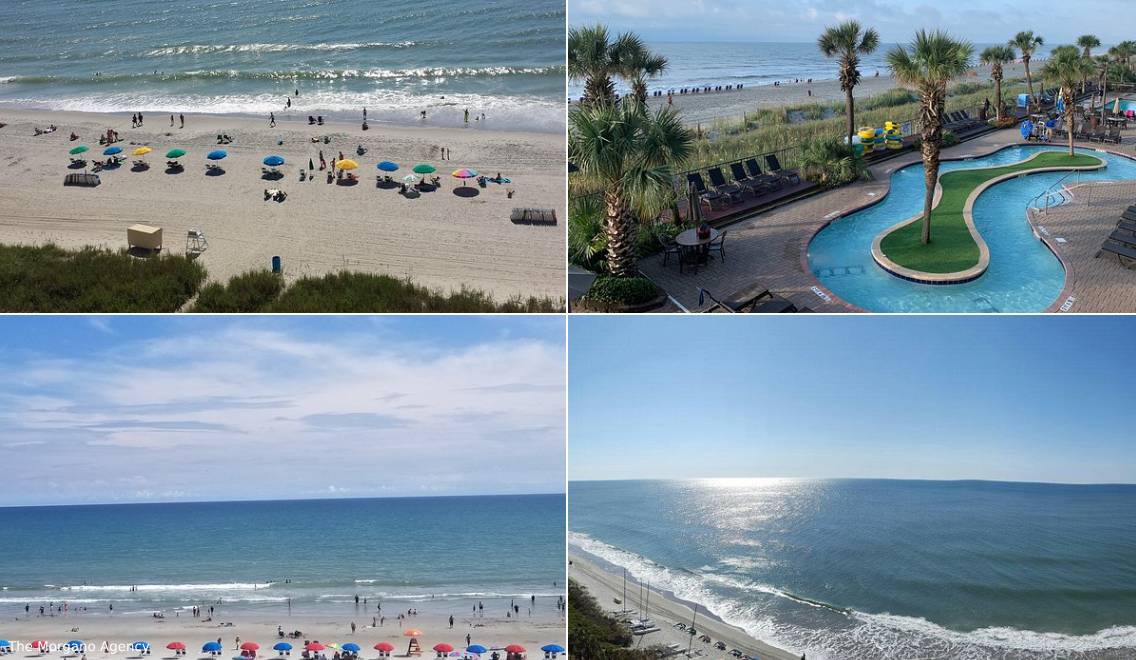 Myrtle Beach is a captivating resort city located along the picturesque Atlantic coastline in South Carolina. Its nickname, the "Grand Strand," refers to the 60-mile stretch of uninterrupted sandy beaches that attract millions of visitors each year.
The beaches in Myrtle Beach are the main draw for tourists and locals alike. The pristine shores and sparkling waters offer an idyllic setting for sunbathing, swimming, and various water sports such as surfing, paddleboarding, and jet skiing. Whether you're seeking relaxation or adventure, the beaches of Myrtle Beach provide a perfect backdrop for both.
Beyond the beaches, Myrtle Beach is renowned for its lively entertainment scene. The city features numerous amusement parks, water parks, and miniature golf courses that offer fun-filled activities for families and thrill-seekers. Visitors can also enjoy live music performances, comedy shows, and theatrical productions at the various theaters and entertainment venues in the area. more here
The Myrtle Beach Boardwalk is a popular gathering place that stretches along the coastline, offering a vibrant atmosphere with shops, restaurants, and attractions. It's a perfect spot for leisurely strolls, people-watching, and enjoying the ocean breeze. The boardwalk also hosts events and festivals throughout the year, providing entertainment for all.
Golf enthusiasts will find Myrtle Beach to be a true haven, as it boasts over 100 golf courses. With its temperate climate, the city attracts golfers from around the world who come to experience the challenging fairways, stunning landscapes, and world-class golfing facilities.
Myrtle Beach also offers a wide range of dining options to satisfy every palate. From fresh seafood restaurants overlooking the water to international cuisines and classic American fare, the city's culinary scene is diverse and enticing. Additionally, shopping enthusiasts can explore the numerous malls, outlets, and specialty stores for a delightful retail experience.
One of the defining characteristics of Myrtle Beach is its welcoming community and laid-back beach lifestyle. The friendly locals, warm hospitality, and sense of community make visitors feel at home and encourage them to return year after year.
In summary, Myrtle Beach is a coastal gem that combines natural beauty, a lively entertainment scene, and a relaxed beach lifestyle. Whether you're seeking outdoor adventures, family fun, thrilling entertainment, or simply a place to unwind and soak up the sun, Myrtle Beach offers an abundance of amenities and a welcoming community that make it a memorable destination. view more