Augusta Road Neighborhood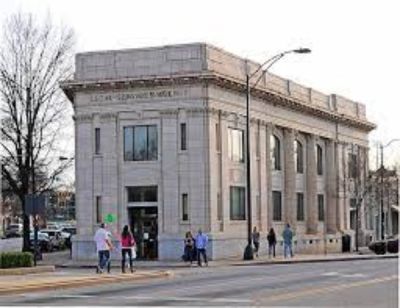 Nestled in Greenville, SC, the Augusta Road neighborhood is a charming and vibrant community renowned for its rich history, tree-lined streets, and a plethora of dining and shopping options. Let's take a closer look at the highlights of this delightful neighborhood.
History and Community: Augusta Road, one of the oldest neighborhoods in Greenville, exudes a sense of community and established city charm. Its historical homes, quaint shops, and inviting tree-lined streets create a unique ambiance that draws residents and visitors alike [4].
Dining Delights: Food enthusiasts will find themselves spoilt for choice in the Augusta Road neighborhood, with an array of restaurants offering diverse culinary experiences. Some notable dining establishments include:
Tacozzini: Located on Augusta Road, Tacozzini offers a creative menu featuring a delightful fusion of tacos and pizzas. This neighborhood gem provides a comfortable and inviting atmosphere for patrons to enjoy their culinary creations [6].

Augusta Grill: Augusta Grill is a local favorite, known for its elegant ambiance and delectable American cuisine. Their menu showcases a range of expertly crafted dishes made from fresh, locally sourced ingredients, ensuring an unforgettable dining experience.

Stella's Southern Brasserie: If you're in the mood for Southern-inspired fare with a modern twist, Stella's Southern Brasserie is the place to be. From their succulent fried chicken to their mouthwatering seafood dishes, every bite at Stella's is a celebration of Southern flavors.
Shopping in the Augusta Road Neighborhood
: The Augusta Road neighborhood offers a delightful shopping experience, boasting a mix of antique shops, boutiques, and specialty stores. Here are some notable shopping destinations in the area:
Vintage Treasures: Antique lovers will appreciate the collection of vintage treasures at Augusta Road's antique shops. Explore these charming stores to discover unique pieces that add character to your home.

Boutique Finds: Augusta Road is home to several boutique stores, offering a curated selection of fashion, accessories, and home decor items. These charming boutiques provide a delightful shopping experience for those seeking one-of-a-kind finds.

Specialty Stores: The neighborhood is also dotted with specialty stores catering to specific interests. Whether you're a bookworm, a pet lover, or an art enthusiast, you'll find stores that cater to your passions and provide a personalized shopping experience.
Nestled in Greenville, SC, the Augusta Road neighborhood is a captivating area known for its unique charm, historical significance, and a strong sense of community [1]. In addition to its attractive qualities, the neighborhood is also home to several reputable schools that provide quality education to its residents.
Schools in Augusta Road Neighborhood:
Augusta Circle Elementary: Serving as a cornerstone of the community, Augusta Circle Elementary is a highly regarded public elementary school located in the neighborhood [2]. With its focus on academic excellence and a nurturing environment, Augusta Circle Elementary plays a vital role in shaping the educational foundation of the neighborhood's young learners.

Hughes Middle School: Positioned in close proximity to Augusta Road, Hughes Middle School offers a comprehensive education to students in grades six to eight. The school is committed to providing a supportive and engaging learning environment, empowering students to reach their full potential.

Greenville High School: As students progress to their high school years, Greenville High School becomes the educational destination in the Augusta Road neighborhood. Known for its academic rigor and diverse extracurricular programs, Greenville High School prepares students for future endeavors, whether it be college, career, or other pathways.
These schools contribute significantly to the educational landscape of the Augusta Road neighborhood, offering a well-rounded education and fostering a love for learning among students.
Community Engagement and Growth: The Augusta Road neighborhood takes pride in its close-knit community, where residents actively engage in community events, support local businesses, and celebrate the neighborhood's rich history [1]. The residents' commitment to the neighborhood's well-being has also fostered the growth and development of the area, ensuring it remains a sought-after destination for families and individuals alike.
As the neighborhood continues to thrive, community leaders and city officials have been actively working on safety improvements and enhancing the pedestrian experience along Augusta Road [4]. These efforts reflect the shared dedication to maintaining the neighborhood's unique character and ensuring a safe and vibrant environment for everyone.
Living in Augusta Road: Living in the Augusta Road neighborhood means being part of a community that values history, charm, and educational excellence. With its picturesque tree-lined streets, inviting shops, and delectable dining options, Augusta Road offers a balanced blend of residential comfort and urban convenience.
Whether you're enjoying a meal at one of the local eateries, exploring the nearby parks, or engaging in community events, the Augusta Road neighborhood provides a warm and welcoming atmosphere that residents are proud to call home.
Directions from Augusta Road to The Morgano Agency