Augusta Road Neighborhood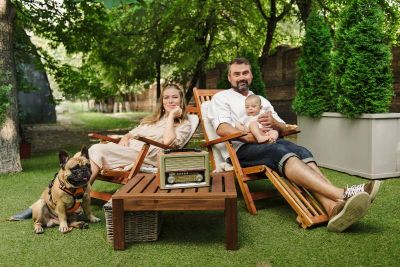 Welcome to Augusta Road, a desirable neighborhood in Greenville that offers a distinguished lifestyle[1]. This neighborhood has a rich history and is one of the most sought-after areas in Greenville. Whether you are a resident or a business owner, The Morgano Agency is the perfect choice for all your needs.
Augusta Road is known for its iconic local eateries and is home to one of the best country clubs in the area, providing residents with a decadent life close at hand[1]. The neighborhood's history dates back to the 1800s when the Augusta Street Depot and the train running between Greenville and Augusta, Georgia, were established. Augusta Road itself was paved in 1913, and since then, it has grown into a thriving community[1].
One of the key attractions of Augusta Road is its diverse range of homes. From modern constructions to stately historic homes, the neighborhood offers a blend of architectural styles. The homes are nestled along tree-lined streets, creating a picturesque and awe-inspiring environment[1].
What sets Augusta Road apart is its vibrant community and the variety of events held throughout the year[1]. Residents enjoy a sense of peace and privacy while still being able to easily commute to downtown and nearby neighborhoods. The neighborhood offers an array of dining options, charming shops, and community events, providing a well-rounded lifestyle for its residents[1].
When it comes to dining, entertainment, and shopping, Augusta Road has a thriving commercial district filled with neighborhood gems and beloved shops. Augusta Grill is a renowned dining spot known for its extensive wine list and seasonally-inspired menu. Tacozzini offers a unique dining experience with a combination of pizza, tacos, and cocktails in a pub atmosphere. The 05 is a neighborhood gem that serves delicious vegetarian and vegan options and hosts live music events. Thai Restaurant is another popular choice, offering exquisite flavors and an elegant atmosphere[1].
For shopping, Twill is a go-to destination for sophisticated and comfortable wardrobe essentials for women. Prowse on Moore is a boutique owned by sisters, offering fashion-forward trends and fun gifts. McDaniel Village is a shopping center that caters to everyday essentials and also houses restaurants[1].
Augusta Road also offers a plethora of activities for residents to enjoy. Summer on Augusta is a lively block party filled with live music, dance contests, food, and family-friendly festivities. Lights on Augusta and the Holiday Open House bring joy and excitement to the neighborhood during the holiday season. Residents take pride in their decorations, and the community rewards them with prizes and holiday spirit[1].
The Greenville Country Club serves as a social hub for Augusta Road and Greenville as a whole. With its tennis courts, swimming pools, pickleball, and various social areas and events, it provides ample opportunities for members to connect and enjoy the atmosphere. Kiwanis Park and Rockwood Park are community parks with playgrounds and basketball courts, offering green spaces for outdoor activities[1].
In terms of education, Augusta Road is served by excellent private schools and top-notch public schools in the Greenville County School District. Augusta Circle Elementary School, Blythe Elementary, Hughes Academy, and Greenville Senior High Academy are some of the notable schools in the area, offering a range of educational opportunities[1].
Insurance Agency Augusta Road Greenville
The Morgano Agency is the premier insurance agency for residents and businesses in the Augusta Road neighborhood of Greenville. With their extensive experience and expertise in the insurance industry, they offer unparalleled services and support to their clients[3][4][6]. As an independent insurance agency, The Morgano Agency works with multiple insurance companies, allowing them to provide their customers with the best possible pricing, coverage, and service policies[2]. Their dedicated team takes the time to understand the unique needs and requirements of each individual or business, ensuring that they receive tailored insurance solutions that protect what matters most to them[3][8]. By choosing The Morgano Agency, residents and businesses in the Augusta Road neighborhood can have peace of mind, knowing that they are in safe hands and that their insurance needs are well taken care of[3]. With a longstanding presence in the Greenville community, The Morgano Agency has built a reputation for reliability and trustworthiness, making them the go-to agency for all insurance needs[9]. Whether it's personal insurance, such as home, auto, or life insurance, or commercial insurance for businesses, The Morgano Agency is dedicated to providing exceptional service and helping clients make informed decisions about their insurance coverage[4][8]. By partnering with The Morgano Agency, residents and businesses in the Augusta Road neighborhood can confidently protect their assets and achieve peace of mind in all aspects of insurance coverage[3].