Insurance Agency Greenville , SC- The Morgano Agency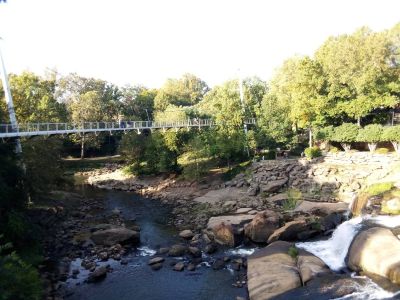 Why The Morgano Agency is the best choice for your Greenville insurance needs
After learning about your needs, our agents will work with you to provide you with a free quote on the best insurance prices. We make every effort to provide customized services for your unique insurance requirements. We strive to provide the greatest customer service in upstate South Carolina. Please feel free to visit our office or browse our extensive insurance services and products online. When you are ready to get started, contact us today and speak with one of our trained agents.
The Morgano Agency is the best option for personal insurance in Greenville
Learn about the various personal insurance options offered by our insurance agents at The Morgano Agency.
Greenville homeowners insurance
Greenville life insurance
Greenville Auto Insurance
Greenville, SC auto insurance quotes
Looking for the most affordable auto insurance quotes in Greenville, South Carolina? Take a look at the Morgano Agency! We provide free quotes on all of our auto insurance products to ensure you get the best possible pricing. Contact one of our insurance professionals today for a quick estimate or to answer any questions you may have.
Greenville, South Carolina renters insurance
If you need assistance determining which personal insurance plans you require in Greenville, The Morgano Agency would be happy to talk with you and discuss your options. We provide a wide range of personal insurance products, and our representatives are skilled at determining the best coverage for each client.
Personal insurance is essential for safeguarding yourself and your family in the event of an accident or other unforeseen occurrence. If you are unsure about the coverage you require, our agents can assist you. We want to make sure you have the best coverage at the most economical price.
Call or visit our office now to chat with an agent about your personal insurance needs. We'll gladly answer any questions you have and assist you in finding the best coverage for you.
Protect your business now! Greenville business insurance is provided by The Morgano Agency.
Among our commercial business insurance coverage options are the following:
General liability insurance Greenville, South Carolina
Workers' compensation insurance Greenville South Carolina
Greenville Commercial Auto Insurance
If you use your car for the purpose of transporting goods or people for a fee, or if you perform a service, you may require commercial auto insurance. Commercial auto coverage might offer you larger liability limits, which may be required due to the nature of your work.
Insurance for commercial property Greenville, South Carolina
We can also build a wide protection package to your Greenville commercial property needs. Our goal is to create a plan that addresses your specific risks and gets your business back up and running in the event of a calamity. We can then give you a personalized plan that takes your needs, prior loss history, preventive efforts, and safety procedures into account.
Greenville professional liability insurance
Why is The Morgano Agency the ideal choice for your insurance needs in Greenville?
Contact The Morgano Agency for the best service for your insurance needs in Greenville!
The Morgano Agency is dedicated to providing the best service possible to the Greenville, SC community and the rest of South Carolina. We are proud of our work and the relationships we have built with our clients.
Below are some of the Greenville neighborhoods we serve