Nicholtown Neighborhood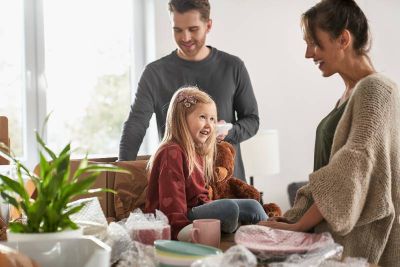 Nicholtown is a rapidly growing neighborhood that offers a unique blend of historical significance and modern amenities. Situated along the Reedy River and Swamp Rabbit Trail, this pedestrian-friendly community is abundant in natural beauty. Moreover, Nicholtown boasts a vibrant atmosphere, with a wide array of community-focused shops and local restaurants that cater to the diverse needs of its residents [1].
The historical roots of Nicholtown date back to the 1870s when the land was auctioned off to those seeking to build homes. Remarkably, over half of the new settlers were newly freed enslaved people, and their legacy is honored by the present-day residents who appreciate the rich history of the area. The neighborhood has undergone a remarkable revitalization in recent years, starting with a grant awarded to Greenville in 2005. This grant facilitated the construction of new single-family homes and townhomes, leading to the expansion and growth of the community [2].
What To Love About This Community
One of the key attractions of Nicholtown is its tight-knit community, which prides itself on caring for both the neighborhood and its residents. Inhabitants of this diverse community range from well-known community leaders and businesspeople to young professionals and new families. Together, they create a vibrant and inclusive atmosphere through local events, communal gathering spots, and ongoing revitalization efforts. Nicholtown's residents share a genuine commitment to maintaining the neighborhood's character and ensuring it remains a welcoming place to call home [3].
Things To Do & Eat In Nicholtown
When it comes to dining, entertainment, and shopping, Nicholtown offers a variety of options to cater to different tastes. Home Team BBQ is a popular choice, providing delicious BBQ and drinks in a family-friendly atmosphere. For those seeking authentic Indian cuisine, Indian Palace has been serving the Greenville community for over three decades and offers a colorful and peaceful dining experience. Irie Caribbean Cuisine, run by a passionate husband and wife team, brings the flavors of Jamaica to Nicholtown. These are just a few examples of the diverse culinary scene in the neighborhood.
In addition to dining options, Nicholtown offers several local businesses that cater to various needs. Trek Bicycle Shop is a reliable bike shop, ensuring residents have access to quality services for their cycling needs. Kimbell's Furniture, the largest and oldest furniture store in the Carolinas, offers high-quality goods at affordable prices. Music enthusiasts can explore Pharmacy Records, a small independent music store that stocks vinyl, memorabilia, and CDs. For those seeking liquor and wine, the 1869 Boutique Liquor & Wine shop pays tribute to the neighborhood's history while providing an enjoyable shopping experience [4].
Nicholtown provides a range of recreational activities for its residents and visitors. The Greenville Zoo, established in the 1960s, offers not only educational programs and exhibits but also exciting events like the annual Halloween celebration known as "Boo in the Zoo." Additionally, the neighborhood is home to Cleveland Park, a vast green space spanning 122 acres. Cleveland Park houses notable attractions such as the Vietnam Veterans Memorial and the Rock Quarry Garden. With sports facilities, a playground, and numerous picnic areas, the park provides ample opportunities for outdoor activities. Furthermore, Nicholtown residents can take advantage of the extensive 22-mile Swamp Rabbit Trail, which offers scenic walking and cycling paths [5].
Schools
Nicholtown takes pride in its robust education system, offering a range of exceptional private and public schools that cater to the diverse needs of its residents. The neighborhood is served by the renowned Greenville County School District, known for its commitment to academic excellence [1].
Among the notable institutions in Nicholtown is Lake Forest Elementary, a nurturing and dedicated developmental program for students from Pre-Kindergarten to 5th grade. This school emphasizes a caring and supportive environment, providing a strong foundation for young learners to thrive academically and personally [2].
For students in grades 6 to 8, Northwood Middle School stands out as a highly-rated academic institution. With a focus on rigorous academic programs, this school prepares students for the challenges of high school and beyond. Its dedicated faculty and comprehensive curriculum foster a stimulating learning environment [3].
At the secondary level, Wade Hampton High School boasts a rich tradition of excellence in athletics, academics, and arts. This renowned institution provides a comprehensive educational experience for students in grades 9 to 12, equipping them with the knowledge and skills necessary for success in higher education and the professional world. With a wide range of extracurricular activities and supportive faculty, Wade Hampton High School offers a holistic approach to education [4].
These schools in Nicholtown not only prioritize academic achievement but also foster a nurturing and inclusive environment where students can develop into well-rounded individuals. Through their commitment to excellence, these educational institutions play a vital role in shaping the future of the community by providing a strong educational foundation for the next generation of leaders [5].
The Morgano Agency: Your Trusted Insurance Agency For Nicholtown
When it comes to insurance needs for residents and businesses in Nicholtown, The Morgano Agency stands out as the best choice. With over 30 years of industry experience, our independent insurance agency has been serving the Greenville community since 1998 [5]. One of the key factors that sets The Morgano Agency apart is its commitment to providing unparalleled services and expertise to our clients [3]. As an independent agency, we work with multiple insurance carriers, allowing them to offer a wide range of insurance products and services tailored to meet the unique needs of our customers [7].
The Morgano Agency takes pride in guiding residents and businesses in Nicholtown through the process of selecting the right insurance coverage [4]. With our extensive knowledge and experience, we ensure that our clients receive the best possible pricing, coverage, and service policies [2]. Whether it's home insurance, auto insurance, or business insurance, The Morgano Agency is dedicated to protecting what matters most to our clients [3].
Moreover, The Morgano Agency goes above and beyond by providing exceptional customer service and support. In case of an emergency or a claims process, our expert agents are there to assist and make the experience as stress-free as possible [3]. Our customer-focused approach ensures that clients receive personalized attention and the best insurance coverage at the most competitive prices [9]. By prioritizing our clients' unique needs and consistently delivering reliable and trustworthy service, The Morgano Agency has earned its reputation as the top insurance agency for residents and businesses in Nicholtown [1].
Whether you're seeking insurance coverage for your home, vehicle, or business, The Morgano Agency is the go-to choice in Nicholtown. With our experience, extensive options, and exceptional customer service, we are dedicated to providing the best insurance solutions that give you peace of mind and protect your valuable assets. Contact The Morgano Agency today at 864-609-5285 to experience our top-notch services firsthand or visit our website for more information [8].