The Inn & Club at Harbour Town (Hilton Head Island)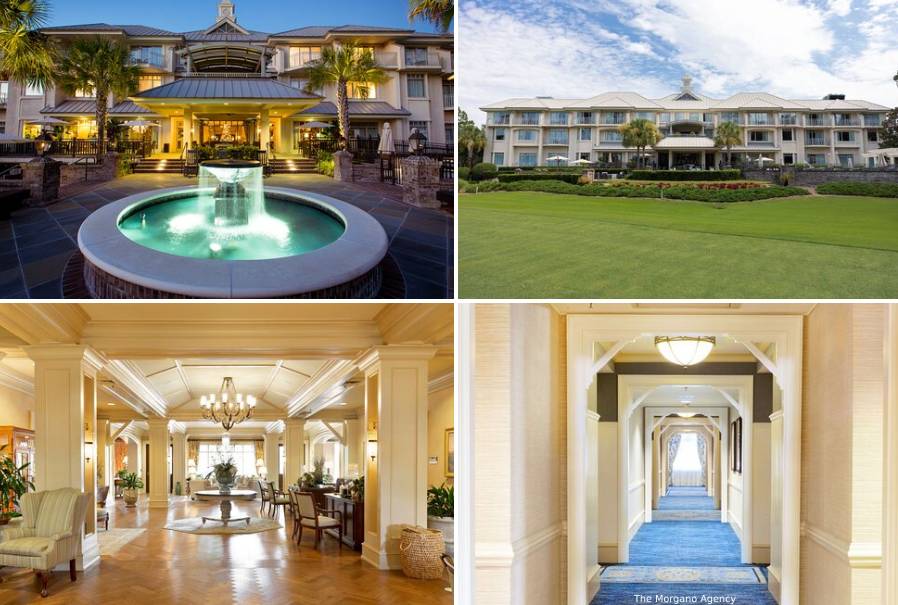 Nestled within the prestigious Sea Pines Resort, The Inn & Club at Harbour Town is a haven of luxury and tranquility on Hilton Head Island. Offering upscale accommodations and access to world-class amenities, the inn is a destination that combines elegance, natural beauty, and relaxation.
Overlooking the iconic Harbour Town Golf Links, The Inn & Club at Harbour Town provides guests with elegantly appointed rooms and suites that offer comfort and sophistication. Each room is thoughtfully designed to create a peaceful retreat, allowing guests to unwind and rejuvenate amidst the island's serene surroundings. more here
Guests of the inn have exclusive access to a private beach club, where they can bask in the sun, dip their toes in the crystal-clear waters, and enjoy the coastal breezes. The beach club offers a range of amenities to ensure a delightful experience by the ocean.
For those seeking an active getaway, The Inn & Club at Harbour Town is surrounded by championship golf courses, including the renowned Harbour Town Golf Links. Golf enthusiasts can tee off on pristine fairways, challenge themselves on well-manicured greens, and soak in the scenic beauty that surrounds the courses.
Tennis lovers will find their paradise as well, with access to top-notch tennis courts. Whether you're a seasoned player or a beginner, the courts offer the opportunity to practice your strokes or take lessons from professional instructors.
The inn also boasts a variety of dining options that cater to every palate. From fine dining experiences that showcase the best of Lowcountry cuisine to casual fare and refreshing cocktails, guests can indulge in culinary delights while savoring the stunning views and the warm hospitality.
Hilton Head Island's natural beauty is an integral part of the experience at The Inn & Club at Harbour Town. The island's picturesque landscapes, sandy beaches, and lush greenery create a backdrop that is both awe-inspiring and soothing. Guests can explore the island's natural wonders, embark on leisurely walks or bike rides, or simply relax by the pool, immersing themselves in the tranquil ambiance.
The dedicated staff at The Inn & Club at Harbour Town are committed to providing impeccable service, ensuring that each guest's needs are met with warmth and professionalism. Their attention to detail, knowledge of the area, and willingness to go the extra mile create a truly personalized and memorable stay.
In summary, The Inn & Club at Harbour Town on Hilton Head Island offers a luxurious retreat within the prestigious Sea Pines Resort. With its upscale accommodations, access to world-class amenities, and stunning location overlooking the Harbour Town Golf Links, the inn provides a haven of relaxation and indulgence. Guests can enjoy the natural beauty of Hilton Head Island while being pampered in a setting that embodies elegance and serenity. view more