Greenville, South Carolina Business Insurance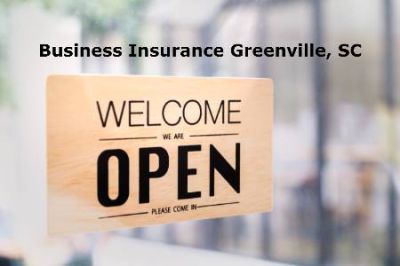 Business Insurance Greenville, SC
At The Morgano Agency, we pride ourselves in evaluating your business insurance needs in Greenville, South Carolina. We take the time to find out the different challenges your industry may have for insurance concerns and tailor a business insurance package that fits your risks. We also look at other exposures your business may have according to your personnel, location, and future plans.
Our top-rated companies work with local businesses as well as global providers to ensure even the worst disaster won't affect your business adversely.
What Is Business Insurance?
Business insurance protects you from the risks of everyday operations. Without the right coverage, you could be stuck paying for claims out of your own pocket, which can get expensive quickly.
No two businesses are alike, so it's important to have a business insurance policy that meets your specific needs. Our expert insurance agents at The Morgano Agency can work with you to choose the right coverage for your business, whether you're just starting out or have been in business for years. We're here to help you get the protection you need to keep your business running smoothly.
Types Of Business Insurance In Greenville, SC
A Business Owner's Policy (BOP) is a great way for business owners to combine many insurance coverages into one. Some common coverages of a BOP include:
Business Interruption Insurance- This protects your company from the devastation of fire or other accidents that could lead to loss of income or halting company operations.
A BOP is unique because you can customize it and add coverages to fit your business' needs.
Professional Liability Insurance
Professional liability insurance can help protect you from financial damages if customers claim that you made a mistake in the professional services you provided. This type of coverage can help pay for
your legal defense costs
settlements
judgments
court fees.
Cyber Insurance
Cyberattacks are becoming more and more frequent. If your business stores confidential or sensitive information, you're at increased risk of a data breach. Data breach insurance, which some insurers call cyber insurance, can help your business respond to a breach and pay your costs to
Pay legal fees or fines
Offer credit monitoring services
Notify Impacted customers
Cyber insurance may help your business if your customers' private data gets viewed or stolen by an unauthorized person. Business intellectual property or trade secrets are stolen. A secure network gets damaged and your business loses highly confidential information. We can help your business respond to a breach right away. The sooner people can realize your business is reliable, the less likely you'll be a target of vandals.
Workers' Compensation Insurance in Greenville, SC
Most US states have workers' compensation rules, and businesses are required to have workers' comp insurance for their workers. This insurance compensates for expenses incurred by staff members who are injured or sickened on the job and pays for ongoing medical care costs, as well as disability benefits.
Commercial Auto Insurance In Greenville
If your business owns or leases vehicles that you or your employees use for work, commercial auto insurance is critical. This coverage is also helpful if your employees use their personal vehicles for business. If you or an employee get into an accident, a commercial auto policy can help cover: medical expenses, rehabilitation, vehicle repairs, and replacement needs for another driver.
Commercial Flood Insurance
Commercial flood insurance can help protect your property from damage caused by floods. You may need flood insurance if your business operates in an area where floodwaters may group into heavy precipitation that may flood your business. You are located in a coastal region that has experienced flooding in the past.
Business Insurance In Greenville, SC
If you are a new business or existing business The Morgano Agency will be glad to help you with any of your business insurance needs. Contact us for any questions you may have about what business insurance policies are best for your business. We will find the best coverages for your business at the best prices.