Looking for an insurance agency in Greenville, SC? Contact our independent insurance agents for any of your personal or business insurance needs.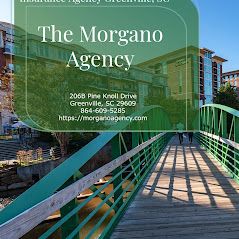 At the Morgano Insurance Agency, we pride ourselves on being an independent insurance agency that works for you. We are located in Greenville South Carolina. Our insurance agents serve individuals, families, and businesses throughout South Carolina, North Carolina, Georgia, and Tennessee. By representing multiple insurance carriers, our insurance agents can find the right blend of service, coverage, and price to meet your insurance needs.
Our insurance agency has been providing personalized and prompt service to each of our clients in Greenville, SC, and all of the Upstate of South Carolina since 1998, and we have done everything we can to prepare our clients for the future by providing the best possible insurance coverages. We want to help secure your future by preparing you for any possible situation that could arise, whether it be planned out or unexpected. Our insurance agency can help you get the insurance protection you need based on your specific needs and budget. Knowing that your risks are covered will give you peace of mind.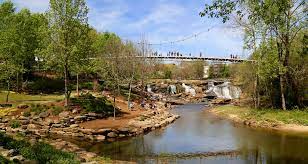 Request a free insurance quote with our insurance agents
As an Independent Insurance Agency, we have made available some of our best insurance companies for your online quick quotes. If you would like a free insurance quote and have some questions, feel free to reach out to one of our insurance agents in Greenville; we would be glad to help. We have an experienced team of insurance agents that would be glad to learn what your insurance needs are, show you some of the best available insurance plans, take the time to read through any of the information, and give you our recommendations for the best insurance policy for your needs.
Personal Insurance Coverage Options
The Morgano Agency provides a wide variety of personal insurance policies. No matter what type of personal insurance coverage you are looking for, you want to make sure it's affordable and has the protection you need for any occasion. Whether you are looking for homeowners insurance, or health insurance, or are getting ready to enter into a lease agreement and need renters insurance, we can help. The Morgano Agency is dedicated to providing you with a variety of insurance plans and products at the most competitive prices.
Some of our personal insurance policies include:
If you need help planning what personal insurance policies you need we would be glad to have an agent talk to you to go over the cost and scope of insurance coverage for any policies you may be looking at getting.
Business Insurance Options
From protecting your business and livelihood to simplifying the complexities of getting business insurance coverage, our team of experienced insurance agents is here to be a resource and help advocate for your business insurance needs. Most importantly, we're here to help you take control of your business insurance and provide the best coverage at an affordable price. We will have an insurance agent dedicated to helping you with any questions you may have involving business insurance. We will always be glad to provide a business insurance quote for any type of business insurance you may need.
Some of our commercial business policies include:
Need an insurance agent in Greenville? Contact The Morgano Agency Today to get the best customer service in Greenville
If you are look no further than The Morgano Agency. Just give one of our insurance agents a quick call today at 864-609-5285 or Submit one of our quick online quote forms. With the help of our dedicated business partners, we conveniently offer an entire solution for all your insurance and business needs.
Why Choosing The Morgano Agency Is The Right Choice For All Of Your Insurance Needs
Being an independent insurance agency allows us to shop around for you between multiple insurance carriers to find the best insurance policy that works for your situation and budget
Unlike some of the big-name insurance carriers, we can personalize our services and shop for you instead of providing you with a one-size-fits-all policy. We will provide you with the insurance info about the different policies the insurance companies are currently providing so you can decide which insurance company provides you with the best insurance policy for your needs.
Our experienced insurance agents take the time to listen to your specific needs and by searching multiple insurance carriers we will do all of the hard work to find what works best for you. We take the time to explain all of the different choices and make sure you are comfortable with your insurance policy.
Our insurance agency prides itself on the customer experience.
What are the benefits of requesting a quote with an independent insurance agency in Greenville, SC?
An independent insurance agent can help you find the best insurance coverage at the lowest prices by shopping around with a variety of insurance companies. With access to many different insurance markets, an independent agent can find you the right policy and coverage at a price that fits your budget. If you have any questions about us or need to contact us feel free to give us a call today! We would be glad to help.
Additional South Carolina Insurance Information
If you would like to know more about the laws and regulations about insurance in South Carolina check this site out.
The Morgano Agency Is Committed To Greenville South Carolina And All Of The Upstate Of SC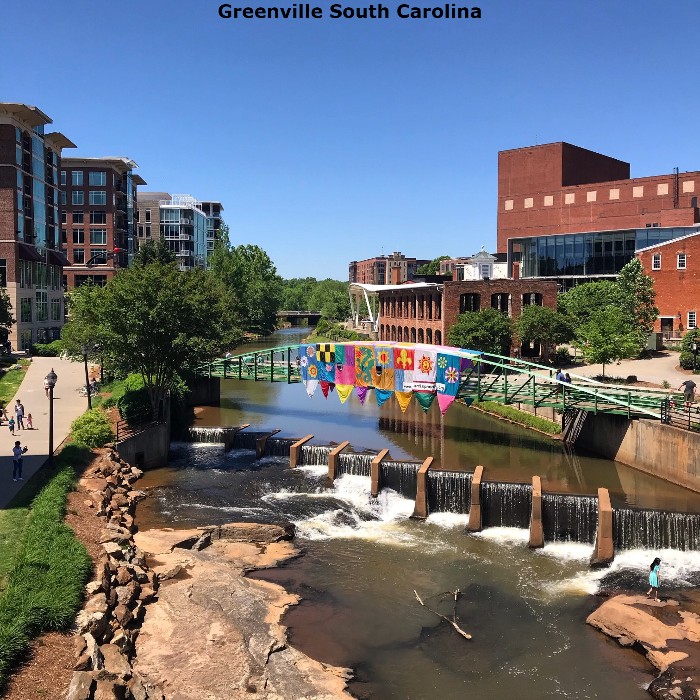 If you need insurance in Greenville South Carolina stop by our office, fill out a form on our website or give us a call at (864)609-5285
The Morgano Agency is passionate about providing the best possible service to the Greenville, SC area and all of South Carolina. We take great pride in our work and the relationships we have built with our clients by providing them with quality insurance. We feel privileged to be a part of this community and to be able to serve its residents and businesses. We want to always be the recommended local agency of choice. Below are some good websites if you are looking for information about Greenville, SC: