General Liability Insurance Greenville, South Carolina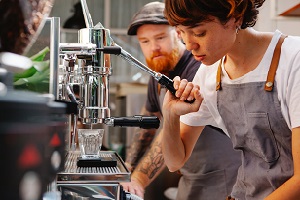 Every business needs to protect itself from accidents or injuries that may occur on its business grounds. General Liability insurance coverage can protect your South Carolina business from these unexpected expenses.
There are many different plans and options when choosing a General Liability plan, and our experienced agents at The Morgano Agency can assist you in finding the right plan for the right budget. If you have the right liability insurance plan in place, you can be protected from the financial burden of a lawsuit. Certain Greenville, South Carolina businesses face more risk of accidents or injuries, so doing an analysis of your business can help in finding the best General Liability plan that fits your needs.
The Morgano Agency has the experience and knowledge to help you find the best possible coverage for your Greenville business. Contact us today to get started.
What Does Your General Liability Policy Protect You From?
General liability insurance protects your small business from common risks like customer injury, customer property damage, and advertising injury. It helps you qualify for leases and contracts, and can save you thousands of dollars in potential lawsuit costs.
If a customer were to injure themselves while visiting your workplace, you could be held liable for their medical expenses and other damages.
A key part of your job is promoting your company to help it grow. If a competitor were to claim that your advertising damaged their reputation, you could be held liable for defamation.
If you accidentally damage your clients' property while you're on-site, you could be responsible for repairs or replacements.
If you're accused of using someone else's work in your business ad or marketing without their permission, you could be facing a claim.
Your business could be in hot water if you Defame another person, business owner, or company.
There are always risks involved in business, but general liability insurance can help protect you from many of them - known and unknown. Commercial general liability insurance protects you, your business, and your employees from claims involving bodily injury or property damage arising from your business operations.
Commercial general liability insurance policies help to cover the costs of out-of-court settlements, litigation, and judgments awarded by courts. General liability insurance is often paired with BPP (Business Personal Property) coverage in a BOP (Business Owners Policy).
What Are Your Options If Your Business Needs More Liability Insurance Coverage?
If your business is high-risk, you can extend your general liability insurance coverage with commercial umbrella insurance. Umbrella insurance is like a safety net for your finances, providing extra protection in the event of a lawsuit. Umbrella insurance is designed to increase your maximum policy limit, providing your insurance company with greater coverage in the event of an expensive lawsuit. If you work in a high-risk industry, commercial umbrella insurance can be a valuable way to extend your general liability insurance coverage.
What Business Liability Insurance Does Not Cover
While general liability insurance provides broad protection for businesses, it does have its limits. It will not cover auto accidents, employee injuries, and illnesses, damage to business property, mistakes in professional services, or claims that exceed policy limits. For these types of liabilities, businesses will need different types of insurance, including:
If you own the car you use for business, a commercial auto insurance policy will financially protect you in the event of an accident. If you use a personal or rented car for work, hired or non-owned auto insurance offers protection.
Damage And Theft To Your Business Property
Commercial property insurance is the best way to protect your business equipment and property against theft or damage.
Injuries and illnesses among employees.
You need workers' compensation insurance to ensure your employees are covered in case of injury.
An errors and omissions insurance policy (E&O) protects you financially if you make mistakes in your work. E&O insurance is sometimes called professional liability insurance.
Do You Need A Liability Insurance Policy?
Many small businesses need commercial general liability insurance, also known as a CGL policy, especially if they rent or own an office or commercial space. And many client contracts include requirements for general liability insurance. Even if these don't apply to you, small businesses that work directly with clients and customers usually benefit from a CGL policy. General liability coverage through a liability insurance policy can keep your company financially stable if you're sued by a customer or competitor.
There are many benefits to having business liability insurance coverage, including:
If your business is open to the public or deals with clients or vendors, you will be protected in the event of any accidents or injuries that occur.
If you advertise or create marketing materials for your business, you will be protected against any legal claims that may arise from their use.
If you use social media for personal or professional purposes, you will be protected against any damages or liabilities that could occur.
If you use third-party locations for business activities, you will be protected against any accidents or injuries that occur.
If you need insurance coverage in order to be considered for work contracts, you will be able to get the coverage you need.
If you have temporary employees, you will be protected against any liabilities that they may incur.
Most small business owners buy general liability insurance right after they start their business because it provides such important coverage.
What Is Involved With Getting Commercial General Liability Insurance?
When it comes to general liability insurance, there are always underwriting and eligibility questions that need to be answered to get a final rating from the insurance company. Our insurance agency will guide you through the process and make it easy. Our team of experienced insurance agents will be able to answer any insurance questions you may have.
In many cases, companies will require you to show them a certificate of insurance before you can do work for them. This proves that you have active insurance coverage, which is typically required if you`re running a business in most states.
What Is The Difference Between Professional Liability Insurance And General Liability Insurance?
The main distinction between general liability and professional liability is the type of risks they cover. General liability insurance protects against physical risks, such as bodily injuries and property damage. Professional liability insurance, on the other hand, safeguards against more abstract risks, such as errors and omissions in the services your business provides.
Does General Liability Insurance Have A Deductible?
Yes, general liability insurance typically has a deductible. You choose the amount of your general liability deductible when you get a quote. A deductible is a fixed out-of-pocket expense you agree to pay before your coverage starts to pay.
What Are The Risks Of Not Having Business General Liability Insurance?
Without general liability insurance, your business could be facing expensive judgments, legal settlements, and lawyer fees. Even if a lawsuit is dropped, you may still need to spend several thousand dollars on legal counsel and court costs. Not having general liability insurance puts your business at financial risk and may cause you to lose clients.
General Liability Coverage For Greenville South Carolina Businesses
South Carolina General Liability insurance, along with your property and work comp policies, protects your business if you're sued for personal injury or property damage. A typical policy will cover those accidents or damages that occur on-site or as a result of using goods or services sold by the company. In addition, coverages can be designed to cover additional costs like attorney fees or court costs.
At The Morgano Agency our experienced insurance agents can assist you in considering all aspects of your General Liability insurance package to give you the most appropriate policy available. The Morgano Agency will help you customize a specific insurance plan that works for businesses in Greenville South Carolina including the Asheville NC, Greer, Spartanburg, Taylors, and Travelers Rest areas.
Here are some additional lines of insurance that we service:
Electricians
Landscapers
Painters
Plumbers
Give The Morgano Agency a call today to speak with one of our experienced insurance agents about your South Carolina General Liability insurance & answer any insurance questions you may have and provide you with a General Liability quote. We would be glad to provide you with information you might need on any type of business insurance.