Car Insurance Greenville, SC With The Morgano Agency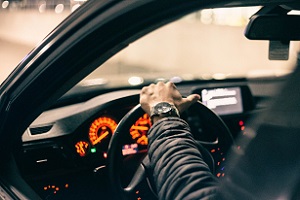 With so many car insurance options available in Greenville, SC, it can be overwhelming to choose the right car insurance policy and coverage. At The Morgano Agency, our experienced agents can help you navigate the complexities of choosing car insurance in Greenville, SC. We will work with you to understand your driving habits and lifestyle to determine which policy is best for you. In general, auto insurance policies cover damage to your vehicle from theft or fire as well as from accidents. By law, drivers in South Carolina must carry liability-only coverage on their vehicles; however, we can also help you ensure that your policy covers comprehensive physical damage coverage for your vehicle and collision coverage for repairs or replacement.
What Is A Car Insurance Claim?
A car insurance claim is an incident where you ask your car insurance company to compensate you for a loss, such as damage to your car.
When you make a claim on your car insurance policy, your insurer will pay for some or all of the cost of repairing or replacing damaged items, depending on the type and level of cover you have.
In some cases, your insurer may not be able to repair your car – in this case, they will pay out the current market value of your vehicle.
A car insurance claim is when a policyholder informs the insurer of some event that has caused damage to the vehicle. The insurance company will then assess the claim, and look at all available evidence to decide whether or not they are liable to pay out on the policy. The insurer will then either pay out the full amount of the claim, or they can refuse to payout at all. In some cases, they may also agree to settle a claim for less than what was originally claimed.
Car Insurance Options in Greenville, South Carolina:
Collision and comprehensive (other than collision) coverages
Collision and Comprehensive (other than collision) coverages pay for damage to your automobile. You can purchase either or both of these coverages for each vehicle you own. If you have an auto loan you may be required to purchase both.
Collision coverage insures you against damage to your vehicle caused during an accident.
Comprehensive (other than collision) coverage insures you against all other physical damage to your car caused by such events as fire, theft, flood, and vandalism.
Collision and comprehensive (other than collision) coverage usually include a deductible, which can range from $100 to $1,000. If your car is damaged, the Insurance company pays only for the damage in excess of the deductible you selected. The higher the deductible, the lower the premium.
What Is Collision Insurance When Looking For An Auto Insurance Policy?
Collision insurance is coverage that helps pay to repair or replace your car if it's damaged in an accident with another vehicle or object, such as a fence or a tree. If you're leasing or financing your car, collision coverage is typically required by the lender. If your car is paid off, collision is an optional coverage on your car insurance policy.
Collision insurance covers damage to your car from accidents. Collision insurance also covers damage from hitting an animal, such as a deer (though this may not be covered under all policies).
If you've leased or financed your car, collision coverage is likely required by the lender. Collision insurance covers damage to your car resulting from a collision with another car, object, or as a result of flipping over. Rather than providing cash to cover the loss, collision insurance will repair or replace your vehicle up to its actual cash value (ACV), which is equivalent to its replacement cost minus depreciation. If the cost of repairs exceeds your chosen deductible amount, you'll have to pay the excess yourself. If you lease or finance your car, lenders will usually require you to carry this type of coverage on the financed portion of your vehicle until it's fully repaid.
If you're leasing or financing your car, collision coverage is typically required by the lender. If your car is paid off, collision is an optional coverage on your car insurance policy.
What Is Comprehensive Auto Insurance?
Comprehensive insurance under a car insurance policy is designed to cover the cost of loss or damages to your car, other than a collision with another vehicle or object. This type of coverage would cover damage from such things as fire, theft, vandalism, falling objects and damage caused by animals.
Comprehensive coverage also protects you against claims you are legally obligated to pay for damages and injuries caused by an uninsured or underinsured driver. And if your car is damaged by hail or an accident that isn't covered under comprehensive coverage, collision coverage may help pay to repair your vehicle.
Comprehensive insurance is an option that can be added to your auto policy which will cover most damages to your car not caused by a collision. A lot of people in the industry refer to this as 'other than collision coverage.
Liability Insurance Coverage
Liability insurance is a component of a car insurance policy that may help cover damage to other vehicles and property, as well as medical bills for injuries caused by you or another driver who has your permission to operate your vehicle. Liability car insurance can provide coverage when bodily injury or property damage results from an accident in which you are determined to be at fault.
Most states require drivers to carry liability auto insurance as part of the state's financial responsibility laws, but liability insurance requirements vary based on where you live. Liability coverage is usually expressed as three dollar amounts separated by slashes: $50,000/$100,000/$50,000. The first number represents the maximum amount your insurer will pay for bodily injury per person injured in an accident; the second number represents the total bodily injury per accident, and the third number represents the total property damage per accident.
What Is Minimum Auto Liability Insurance?
Minimum auto liability insurance is the minimum insurance coverage limit that drivers are required to have by state law. All drivers must have minimum auto liability insurance policies in order to drive legally.
Each state sets its own minimum liability limits. These vary greatly from state to state, with some requiring only $20,000 per person/$40,000 per accident in bodily injury coverage and $5,000 in property damage liability while others require $100,000/$300,000/$50,000 or even more.
Auto Liability Insurance Covers:
Vehicle damage. If you cause an accident, the other driver will want you to compensate them for any damage to their car. Your auto liability insurance will cover this.

Physical injuries. If you cause an accident that injures someone else, they'll expect to be compensated for their pain, suffering, and medical costs by your auto liability insurance.

Death. If your driving results in someone's death, they'll expect you to pay funeral costs and provide compensation for lost income and emotional loss with your auto liability insurance.

Legal fees & property damage. If you cause an accident that damages someone else's property, such as a fence or mailbox, your auto liability coverage will pay for the repair or replacement of that item. It also covers any legal fees if the other party sues you over the accident.
Medical Insurance Coverage
Medical Payments coverage pays medical expenses (up to a specified dollar limit) for you and the passengers of your car who are injured in an automobile accident, no matter who is at fault. If you and your passengers have health Insurance, you may not need this coverage.
Personal Injury Insurance Coverage
Some states require Personal Injury Protection, which is also known as No-Fault coverage. This coverage pays for things like medical and rehabilitative expenses, replacement services, and funeral expenses. It also pays for loss of income if you are injured in an auto accident and are unable to work.
What Is Uninsured/Underinsured Motorist Insurance?
Uninsured motorist insurance is another type of optional coverage. This protection pays for damages if you're in an accident with someone who does not have insurance (an uninsured driver) or does not have enough insurance to pay for your damages (an underinsured driver). It's important to note that this coverage only applies to damages caused by a hit-and-run accident or a collision with an uninsured driver. It does not cover damage from vandalism or theft, even though these acts are also considered crimes. This coverage can be valuable, especially if you live in an area where the percentage of uninsured motorists is high.
In most states, it's required that you purchase uninsured/underinsured motorist coverage. The minimum amount of uninsured/underinsured coverage required varies by state.
Optional Auto Insurance Coverage
Optional or special coverage includes extras such as towing, rental reimbursement, and roadside assistance. None of these coverages are required.
What Factors Affect The Overall Cost Of Car Insurance?
Car insurance companies determine their rates using many factors. Your driving record, your age, and even your gender can impact your rate. However, one thing that most insurance companies consider is the type of car you drive.
Insurers analyze data on the cars they insure to determine the cost of repairing and replacing them in the event of an accident. Cars that are cheaper to repair or replace tend to have lower insurance premiums. In addition, newer cars tend to have more safety features than older cars, which makes them better buys for car insurance companies.
The type of car you drive will also affect how much you pay for car insurance. If your car is a common model, parts and labor will be cheaper. If it's rare or exotic, repairs could cost more. Insurance companies also consider theft rates when setting premiums for different models. If a particular model is popular with thieves but difficult to sell on the black market because parts are hard to come by, premiums for that model will be higher than a popular model that's easy to sell and has plenty of replacement parts available.
What Do You Do If You Are In A Car Accident?
First, remain calm. If you have car insurance and find yourself in an auto accident, follow these steps to ensure that your claim is processed as smoothly as possible.

Check for injuries.

Contact authorities.

Exchange information with the other driver, including name, address, phone number, driver's license number, license plate number, insurance carrier, and policy number.

Document damage to vehicles and property (i.e., take photographs).

Talk to witnesses and get their contact information.

Notify your insurance company of the accident, including the date/time of the accident; details of the damage or injuries; names/phone numbers of any police officers at the scene; names/phone numbers of any witnesses; and your assessment of who was at fault (if known).
How Much Car Insurance Do I Need In Greenville?
Choosing the appropriate level of car insurance plans depends on a number of factors, including assets you must protect (liability coverage), the value of your vehicle (collision and comprehensive), the amount of money you can afford to pay out-of-pocket (deductibles), and your tolerance for risk.
Here are some additional lines of insurance that we service:
Affordable Car Insurance In Greenville With The Morgano Agency
Whether you need full coverage or just liability coverage, The Morgano Agency will find the right policy for you. Since we are an independent agency, we can shop your insurance with many different companies to find the best auto insurance policy that fits all of your needs and budget.
When you contact our professional agents, we will review your current policy and see what we can do to save you money while still providing the best coverage possible. Our experienced insurance agents have been in the insurance industry for over 30 years and are here to help you get affordable car insurance in Greenville, SC. If you have any questions about us or the types of insurance we provide don`t hesitate to give us a call today!