Car Insurance Greenville- With The Morgano Agency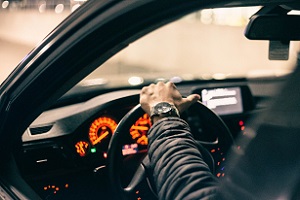 When it comes to car insurance in Greenville, SC, there are a lot of options to choose from. It can be tough to decide which policy and coverage are right for you. That's where our experienced agents at The Morgano Agency come in. We can help you figure out the ins and outs of choosing car insurance.
We will work with you to understand your driving habits and lifestyle to determine which policy is best for you. In general, auto insurance policies cover damage to your vehicle from theft or fire as well as from accidents. By law, drivers in South Carolina must carry liability-only coverage on their vehicles; however, we can also help you ensure that your policy covers comprehensive physical damage coverage for your vehicle and collision coverage for repairs or replacement.
Get a free auto insurance quote in Greenville, SC with The Morgano Agency
Looking for auto insurance quotes in Greenville, SC? Look no further than the Morgano Agency. We offer free quotes on all of our auto insurance products, so you can be sure you're getting the best possible rate. Contact one of our insurance agents today to insure you have the best coverage at the best rates. Contact us today to get a quick quote or to answer any questions you may have.
Car Insurance Agents Greenville
If you're looking for car insurance agents in Greenville, SC, The Morgano Agency is the perfect choice. With years of experience, we understand the complexities of the insurance industry and are committed to providing our customers with the best coverage at an affordable price.
Our team of experienced car insurance agents will work with you to find the best car insurance plan that meets your individual needs. We answer any questions you may have and make sure you get the coverage you need. Our knowledgeable advisors are available to answer any of your questions or concerns.
Plus, with our competitive rates and friendly customer service, you'll be sure to get the best value for your money. So don't wait, give The Morgano Agency a call today!
What is the minimum SC auto insurance coverage required for car insurance Greenville South Carolina?
Auto liability insurance policies in South Carolina law have three main parts: bodily injury liability insurance; property damage liability insurance; and uninsured/underinsured motorists coverage.
Bodily injury liability insurance protects you against the claims of other people who are injured in an accident for which you were at fault. In South Carolina, the state requires, that the minimum amount of insurance you must carry for bodily injury is $25,000 per person and $50,000 for all persons injured in one accident. Claims for bodily injury may include medical expenses, lost wages, and pain and suffering.
Property damage liability insurance protects you financially if you damage someone else's property. This includes not only other vehicles but also buildings, walls, fences, and equipment. In South Carolina, the minimum limit for all property damage in one accident is $25,000.
Uninsured motor vehicle coverage protects you if you are hit by a driver who does not have insurance. This coverage pays for your medical bills and/or property damage. South Carolina law requires you to carry uninsured motorists coverage equal to the minimum amounts of liability coverage (25/50/25). There is typically a $200 deductible.
In South Carolina, underinsured motorists coverage is similar to uninsured motorist coverage, but pays for your injuries or property damage if the at-fault driver does not have enough insurance to cover your damages or medical bills. Auto insurers are required to offer you underinsured motorists coverage, but you are not required to purchase it.
When looking for the best car insurance coverage for your SC car insurance get a quick quote from The Morgano Agency
When looking for an affordable car insurance provider that can take care of all of your insurance needs while at the same time providing affordable auto insurance rates then The Morgano Agency is the right place for you. We have all types of insurance products and services.
If you want to find the best insurance that fits your needs we can help find cheap auto insurance because we can search multiple insurance companies to find you the carrier with the lowest possible cost.
We are an independent insurance agency so our independent agents can shop around many insurers so that you can compare quotes between all of the available insurance premiums and find the cheapest insurance rates with the coverage you need. Give us a call if you have any questions or are ready to get started with a quote today, or visit our office. You can also get started online in a matter of minutes by filling out a quote online on our website.
At The Morgano Agency, we can also provide other types of insurance besides just auto insurance in Greenville. Some of our other insurance options are home insurance, renters insurance, and business insurance to name a few. If you are a homeowner, renter, or business owner we have a lot of different insurance policy options for you.
When applying for or renewing your SC driver's license you will need to have proof of car insurance
When applying for an SC driver`s license or a license renewal at the DMV you will be required to show proof of an automobile liability policy. You can find out more about what insurance must be carried in SC.